The global pandemic has forced everyone to recalibrate plans, businesses, and adapt to modern day needs of the society. As a Digital Marketing Practitioner where I've spent my entire career building, helping, and shaping brands, I often get asked about this topic even by friends wanting to kickstart their career and business in the digital space. What really makes a digital marketing strategy powerful and how do you make it work? Let me share four concepts I live by before starting my work with brands and businesses.
1. Relevance.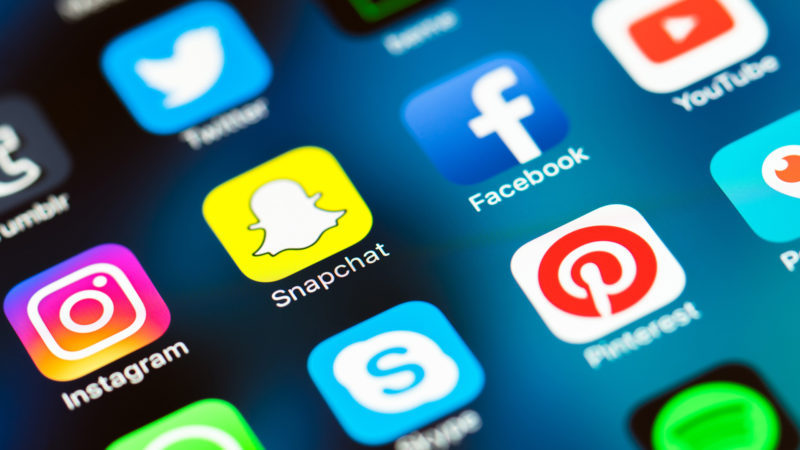 I need a website. I want an app. I want to be on Facebook because almost everyone has it and it's free. I have beautiful products and I think they'll fit really well on Instagram. By the way, can we also have TikTok? How about Twitter? Is it still good? Can we also do newsletters? You see, these questions and justifications are very superficial, can kill your brand, and disappoint you later on. The real question you should be asking is yourself is the overall intent. Why do you want to be there? What are your reasons and expectations? Do you want to generate leads and convert them to sales? Do you want to establish awareness and make people know that a business like yours exist? Do you want to be a top of mind player? A thought leader perhaps? Or could it be just to stay relevant?
When you know why you're there, you'd know what to expect. It will allow you to strategise and achieve your business objectives because you're more focused. And this leads me to the second point.
2. Content.
Platform is one thing, sustaining it with the right content is another. This is where a high percentage of the investments go and it doesn't stop after one beautiful or successful content. It goes on and on and on. If budget is not an issue, good for you. Unfortunately, this is not true for many brands, including big ones. And even if you do, will you spend it for something that will not strengthen nor have a direct impact for your business? The first you want to happen is be remembered. The last thing? Associate your marketing effort with another brand.
Consider timings, trends, production, the right influencer, channel, and how long can you sustain it, among many others. You will continue to invest on this as long as your brand exists.
The times are also changing. The type of content people consume these days are highly varied based on the platform, but most platforms are now highly focused on videos, polls, facts, and a lot of visuals. You need to have a good storytelling strategy in place to keep customers wanting for more. User-generated content can also be an option but it's just one part of the countless types of content you can to make. Also the next time you'd consider using a stock image, you might want to veer away from using the most famous stock image girl (see image below). Unless you are prepared to be mocked. Publicity? Yes. Brand truthfulness? Definitely a no.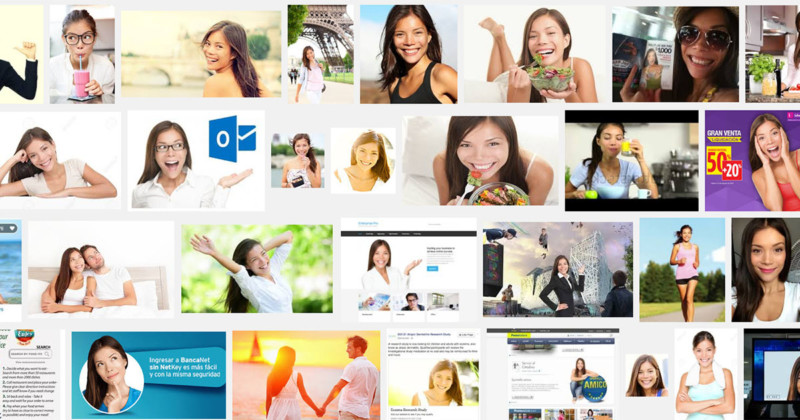 This is the time and the part where you have to be extra critical. If you are going to spend and you're always presented with options, then, make it worth your brand. 
3. Influence.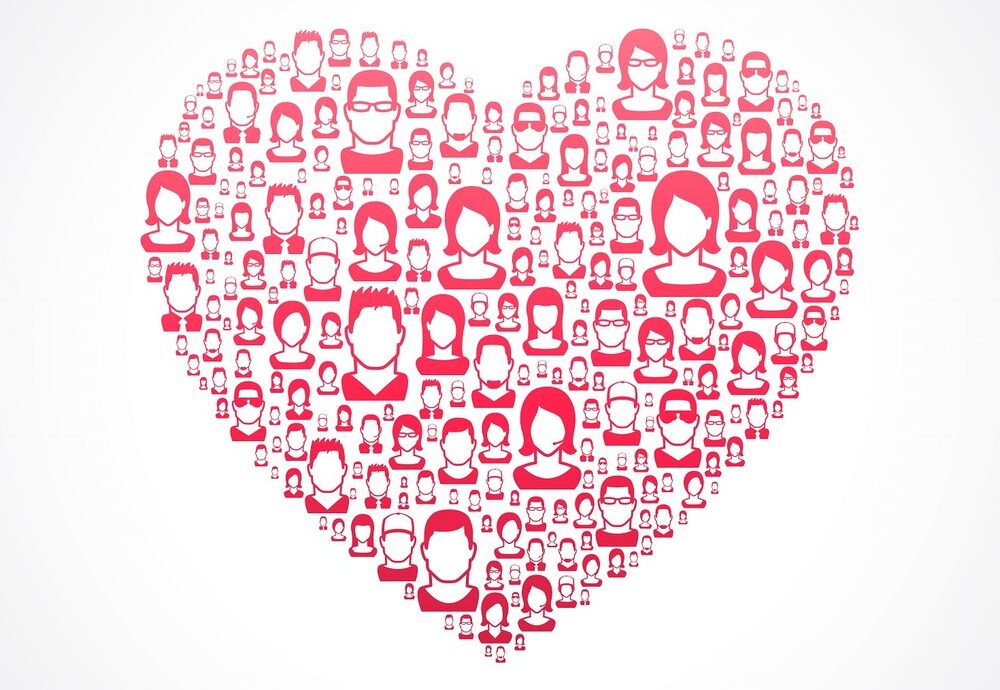 The goal of any marketing effort would be to tie it back to the brand and create a positive brand experience. Reputation is not a result of an overnight hard work nor an effort done by brand alone. There's no magic pill for this. It's the people. It's the customers who took chance on your product/brand that drive your business. Were you there at the beginning of the brand journey? Did you stay with them even after a successful conversion/sale? Or everything just happened by accident? At the very least, you might want to know why.
Let's face it. Brand and Consumer Influence has something to do with your overall commitment and consistency, not just of your business, but down to the product and your after sales service. This is instrumental in building your social proof, customer's liking of your brand and products, and your authority in the line of business that you represent. When you successfully achieve this, you will see customers reciprocating the value of your brand. You'll also see growth of micro-influencers who'll protect you using their personal brand and product experiences through reviews and word-of-mouth marketing. The best thing? It's free.
What is your brand promise? Are you true to it? Always make sure it's on point and sustainable.
4. Precision.
Talking and being out there to represent your brand/business is useless without having any understanding of who you're talking to. That's ignorance and can seriously harm your brand. You need to know your audience (existing, prospect, and those not part of the pie) and how they they behave 100%. When you use custom platforms (websites, apps), you need to have the right data-driven tools to be able to define, measure, analyse, improve, and control strategies, performance, design, and results. Without this, how can you even measure the success of your efforts? Yes, you may generate sales, but you definitely want to know how it translated into an actual sale, where the lead originated, how optimal are each effort, and how much potential does your business have if you can improve that one thing that disconnects a customer from completing the customer journey funnel. You may also get likes, shares, comments and observe a higher reach, but are those the only measurements of success for your brand? Think about it.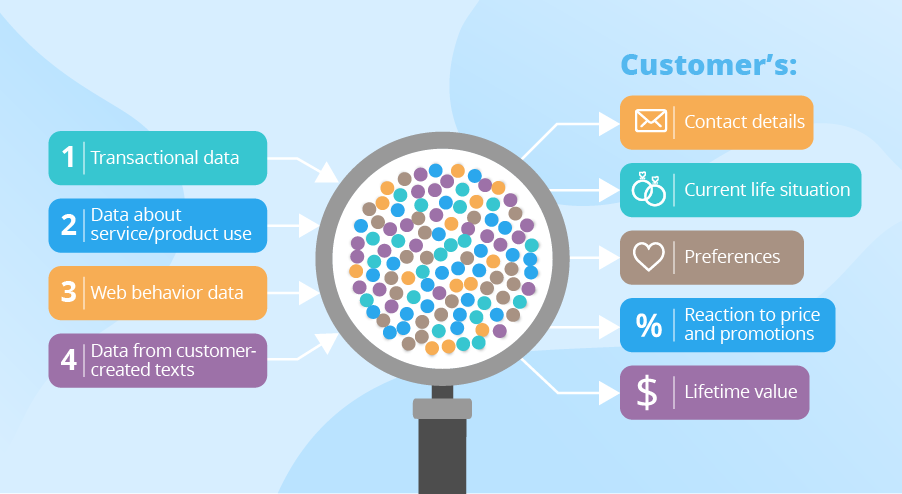 In my experience, this is where a lot of brands, agencies, and those who pretend they know their thing really struggle. A lot may be using the tools available out there, but how many times have you actually and really checked it? Did you even pay attention to measure and analyse the data? Was it just for formality just to say you have one? Or are you the type that's already contented looking at the overall traffic (number, sources, demographic)? If you're stuck with that measure of success, together with likes and number of shares and comments, it will be hard to sustain the business. It will be hard to make the next effective move. These measures are superficial. Also look at the quality.
Of course, there are many other strategies out there. What works for one may not work for the other. But knowing your stand and being able to plan ahead will be helpful to move forward and be successful.
###
Got something to add? Let me know what you think. Send me a message at [email protected].
Need help with your brand? Let's talk.
I've helped brands with their digital marketing, data and analytics, content and design, socials, apps, products, trainings, and other business requirements. I can help.